Fleet Maintenance
(706) 653-4079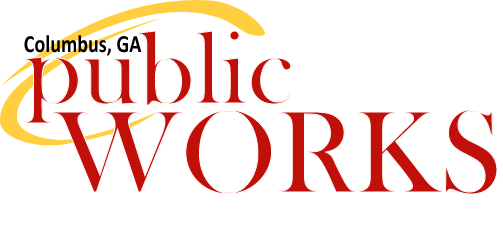 1140 Cusseta Road
Columbus, GA 31901
FAX: (706) 653-4172 Googlemaps »»

Drale Short - Deputy Director, Budget, Logistics, & Fleet Maintenance
Fleet Contacts
| | |
| --- | --- |
| Fleet Administration | (706) 225-4955 |
| Fax | (706) 653-4172 |
| Car Shop | (706) 225-4958 |
| Truck Shop | (706) 225-4797 |
| Heavy Equipment Repair Shop | (706) 563-6751 |
| NAPA | (706) 320-0353 |

Fleet Maintenance Responsibilities
Buying
The buying of vehicles and equipment is handled through the City's Purchasing Division. To be placed on the "Vendor List" contact them at (706) 653-4287 / Fax 653-4109.
Small equipment and supplies costing less than $5,000 is purchased by the Fleet Senior Buyer, who can be reached at (706) 225-4798 / Fax 653-4172.
Selling
The other end of the spectrum, the selling of salvaged vehicles and equipment, is accomplished through an annual auction usually held in October. For details please contact the Purchasing Division of the Finance Department: (706) 653-4087.
Employees
There are a total of thirty-nine employees in Fleet Maintenance. Thirty-four are maintenance technicians and seven are administrative and support personnel.
If you are interested in applying for a position (Auto Repair Technician, Truck Repair Technician, Body and Paint Technician, Small Engine Repair Technician, Heavy equipment Mechanic, Tire Repair Technician, Administrative/Clerical), please contact the Human Resources Department at (706) 653-4059.
There are six shops within Fleet Maintenance. These are: The Car Shop, Truck Shop, Heavy Equipment Repair Shop, Body Shop, Small Engine Shop, and Tire Shop.
Parts
Parts are currently purchased through a contract with NAPA. An integrated NAPA store is located within the Fleet Complex. They can be reached at (706) 320-0353.
Supply Warehouse
A supply warehouse is located within the Fleet Complex and provides cleaning supplies, small hand tools and accessories, and other miscellaneous high use items used by departments throughout the City. Warehouse products are procured through a competitive bid pricing system.
Motor Fuel
Fleet Maintenance receives and dispenses over a million gallons of fuel annually. Fuel is purchased by competitive bid pricing through the Purchasing Division.
Locations
Fleet Maintenance is located at 1011 Cusseta Road, at the corner of Cusseta Road and Tenth Avenue. All shops are located at this location with the exception of the Heavy Equipment Repair Shop which is located just off Schatulga Road at the Pine Grove Sanitary Landfill.