Cemeteries Division - 706.653.4160
Columbus maintains four city-owned cemeteries:
Linwood Cemetery est. 1828
Porterdale Cemetery est. 1836
Riverdale Cemetery est. 1890
East Porterdale Cemetery est. 1946
Darrell Meadows - Cemetery Division Manager
History is alive and well among the combined 120 acres of the four cemeteries. The Cemetery grounds are proudly maintained by city employees with help from inmate crews, watched by correctional officers.
Responsibilities include preparation of grave sites for scheduled funerals, locate family plots/lots for research or funeral services, assist vault companies with research in order to place a monument in memory of a loved one, assist in genealogy for requesting family member either in person, via the Internet or U.S. postal service. Also we maintain the grounds as well as the Right-Of-Way in and around all four City owned cemeteries which includes mowing the grass, destruction of weeds and ant hills, maintenance of perpetual care grave spaces, pruning trees/bushes, removing all unsightly trash, old flowers, as well as repairs and upkeep to abandoned lots.
Cemetery Records Database
Search our Cemetery database by family name. Keep in mind that we are continuing to update our records and catch-up on over a hundred years of information. Email management if you would like us to consider additional information.
Linwood Cemetery
Historic Linwood Cemetery - est. 1828
621 Linwood Blvd.
Columbus, Georgia
History Brochure - Directions - 2004 Map with Family names

Linwood cemetery was the first cemetery in Columbus, est. in 1828. A surveyor, Mr. Lloyd Thomas, who was working in Columbus, son became ill and died. Mr. Thomas buried his son and surveyed the four acres surrounding the his son's grave to be used as a cemetery in Columbus. This cemetery is rich with history in that it is the final resting place for 500 Confederate servicemen, as well as other celebrated individuals, such as, Maj General Henry L. "Old Rock" Benning (for whom Ft. Benning is named), John Pemberton (who is the originator of the Coca-Cola formula), and Lizzie Rutherford, who began interest in the observance of a National Memorial Day, among countless others. For more information go to: Historic Linwood Foundation. - Cemetery Records Database
Porterdale Cemetery
Historic Porterdale Cemetery - est. 1836
107 10th Avenue
Columbus, Georgia
Historical Brochure - Directions - 5 Porterdale Maps 1931-1971

In Historic Porterdale, the earliest marked grave is dated 1836. It is believed the cemetery is named after the first African American Sexton in Columbus, Mr. Richard Porter, who served as Sexton from 1890 to 1916. Among countless marked and unmarked graves, some of the more celebrated are Ma Rainey, "Mother of Blues", and Mr. Bragg Smith, who was made famous in 1903 by his fruitless attempt to save the life of Public Services Director who was gathering information regarding a large brick sewer system that had collapsed. When the ground around the trench began to collapse, Mr. Smith lost his life attempting to save the life of his boss. Other famous people include Mr. William Spencer and Mr. Edward Sherald. Some earlier information suggest that there are slaves buried in this cemetery as well as the City's first paupers graves. - Cemetery Records Database
Riverdale Cemetery
Historic Riverdale Cemetery - est. 1890
1000 Victory Drive
Columbus, Georgia
Historical Brochure - Directions - 1924-1943 Old Maps

The office building located in this cemetery was established in 1890, and currently houses records for all four city cemeteries. The building was believed to be where the City Sexton lived and where the funeral processions formed. On the opposite side of the building was a chapel complete with bell tower. - Cemetery Records Database
Below: Fort Benning OCS work to maintain the American Legion section at Riverdale Cemetery

East Porterdale
Historic East Porterdale Cemetery - est. 1946
320 Tenth Avenue
Columbus, Georgia
- Directions -

Established in 1946, many African American families purchased lots, sometimes many together, to form family lots that are still being used regularly today. In 1993, based on an urgent need, the pauper section was extended to this particular cemetery. Civil rights advocate who campaigned for the right for all to vote, Mr. Primus King are among those buried in East Porterdale cemetery. - Cemetery Records Database
Below: Primus King's final resting place.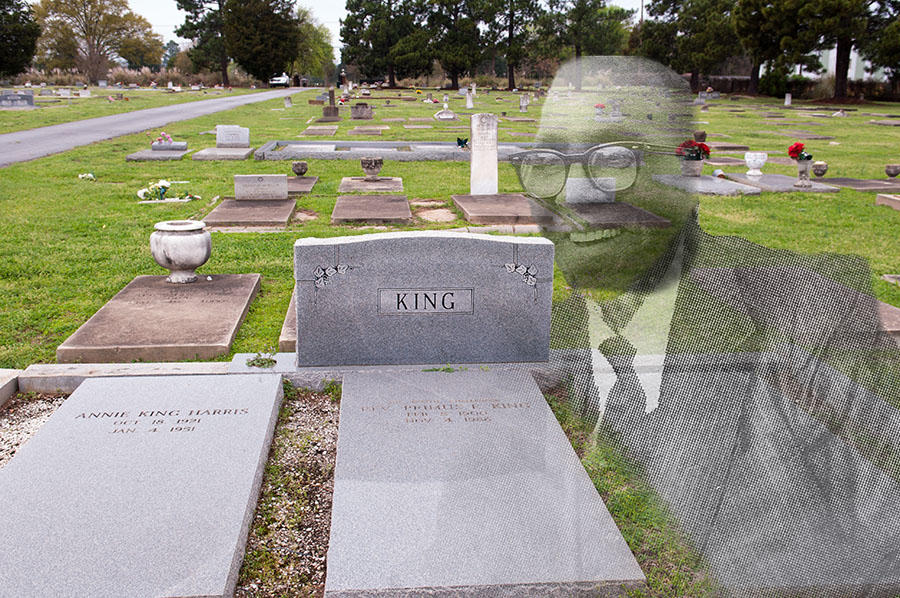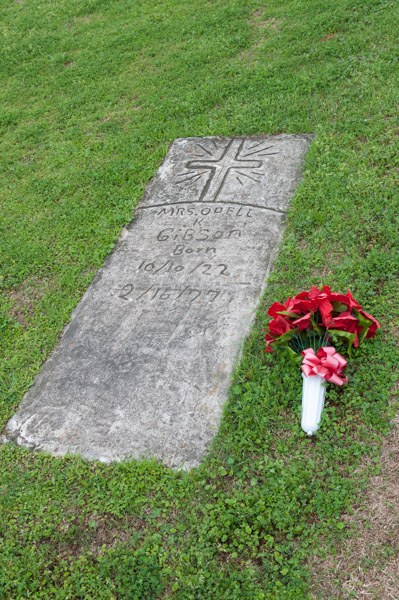 Opening and Closing Fees
| | |
| --- | --- |
| Burial Type | Monday - Friday |
| | |
| Adults Age 6 and over | |
| with vault | $450. |
| no vault | $700. |
| Infant babies up to 1 year old | |
| with vault | $150. |
| no vault | $170. |
| Children 1 - 5 | |
| with vault | $200. |
| no vault | $220. |
| Cremation | $150. |
| Mausoleum | $150. |
| | |
Indigent Burials and Cremations

The city provides burial and cremation for individuals who have no assets or who have no apparent family. City cemeteries have areas designed for burial of "Indigent" persons or ashes.
The service is provided in order to give a dignified final resting place for individuals when families or loved ones do not have the means of providing a normal burial or cremation.
For those indigent who are cremated, the ashes will remain in the custody of the city and preserved permanently in a dignified manner.
In order to be considered for this service, families or friends of the deceased must qualify through the Department of Family and Children Services (DFACS).

Please read this FAQ Brochure for further steps and qualifications.
---
Burials must be scheduled 24 hours n advance with burial service no later than 4:00pm weekdays and not before Monday 11:00am. Pauper burials may be scheduled for 10:00am or 1:00pm [ Code Section 9 ]