ONE STOP CENTER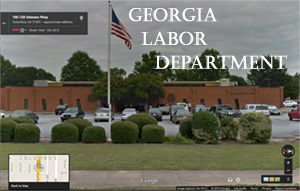 Georgia Labor Dept.All meetings are held at 11:00am in the main conference room at the CCG Annex, 420 Tenth Street, Columbus, GA. Minutes of meetings are availoable within two days after each scheduled meeting and available upon request.
Serving the counties of Muscogee, Harris, Chattahoochee, Talbot, Stewart, Clay, Randolph, and Quitman.
The "No-Wrong Door" to employment services and training opportunities that is responsive to the needs of, employers, and economic development and eligible citizens of our local workforce area.
Welcome to your Local ONE-STOP Center
In accordance with the Workforce Investment Act (WIA) that was signed into law in August 1998, and implemented on July 1, 2000, a new approach to delivering employment and training services has been initiated throughout Georgia. Our One-Stop Center is designed to assist both youth and adult job seekers in becoming employable in a self-sufficient occupation of their interest, in order to meet the needs of local employers.

Our Center houses various local human service organizations with representatives who are available to assist you, the job seeker, and local employers alike.

Our mission is to provide quality customer service. Our trained staff is available to assist you in making informed choices about a course of action to best meet your needs and interests and maximize your employment opportunities.
How Do You Qualify?
If you are unemployed, underemployed, or have been laid off due to plant closures, mass layoffs, or other effects of the changing economy, we maybe be able to assist you in obtaining desired employment.
Resource Room
Our Resource Room is equipped with the latest technological equipment, to include assistive technology, to aid you, the customer, in processing your Unemployment Insurance Claims via Internet. Other resource material is also available to aid you in your job search efforts.
Kiddie Korner
Our Center is now equipped with a Kiddie Korner designed to keep your child busy while you are being served. We at the Center, understand that it is not always possible to leave your young child behind. It is your responsibility, however, to maintain your child's behavior in the Center. No attendant is available to care for your child.
What Services are Available?
Services offered through the One-Stop Center are free and available to all job seekers regardless of his/her race, religion, national origin, or disability. Such services may include, but are not limited to, information, career counseling, exploration of training and/or education needs, job search, job placement assistance, attendance at various workshops, career exploration, access to remedial and adult literacy agencies, public assistance services, etc
How to Access Services
The concept of a "No Wrong Door" approach to services makes available to you access to a number of agencies that are located at the One-Stop Center. The agencies that are represented here at the Center are listed below. A process for accessing these services has been designed in accordance with the Law.

Please note that employment, training, and/or service from our partnering agencies are not guaranteed. Many of our partnering agencies in the Center have eligibility requirements you must meet to access their services and/or training.

However, coordinated efforts will be made to ensue that the services you receive will afford you an opportunity to make an informed choice in reaching your desired employment potential. It is up to you, our customer, to commit to reaching your goal.
Business Center
An expanded Business Center has been reconstructed for local employers to aid in their search for a workforce to meet his/her company needs.
Lower Chattahoochee "One-Stop Center" Partnering Agencies
City of Columbus Job Training Division ( Workforce Investment )
Columbus Career Center ( Workforce Investment )
Department Rehabilitation Services
AARP
Enrichment Services
Department of Family & children Services
Columbus Housing Authority
Job Corps (DESI)
Muscogee County School District
Columbus Technical College
Staff support provided by Workforce Investment staff of the Columbus Consolidated Government Job Training Division.
Equal Employment Opportunity is the Law
Auxiliary aids and services are available upon request to individuals with disabilities.