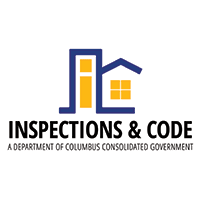 Short Term Vacation Rentals
Inspections & Code Department was authorized by City Council on October 9th, 2018 to proceed with regulating Short Term Vacation Rentals. Please refer to section 4.9.1 of the Unified Development Ordinance.

Owners desiring to obtain a short-term rental permit shall submit, on an annual basis, an application for a short- term rental permit to the Director of Inspections and Code Enforcement. The application shall be furnished under oath on a form specified by the city manager, accompanied by a non-refundable application fee in the amount of $40.00.

The short-term rental unit owner, short-term rental agent and 24 hour contact will consent to a criminal background check which will be reviewed by the Department before the application is accepted for processing. If any required background check reveals felonies within the last ten (10) years or a misdemeanor involving moral turpitude within the last five (5) years, the application will not be accepted for processing.

Prior to coming into the office, please make sure you have a copy of your homeowners insurance and if you are a renter, you have the consent of the property owner to utilize this property as a short term rental unit.

Each residence or unit must have a separate permit. So for every house/unit you intend to use for Short Term Rental, you must have registration associated with it. So for one house/unit you will pay the $40 registration fee plus $20 background check. If you submit multiple houses at one time, you will only be charged for one background check.

Once you have a registration permit approved from Inspections & Code, you will need to go by the Business License Office to obtain a business license for Short Term Vacation Rental. If you have any questions please contact Inspections & Code Office at 706-653-4126 or Inspections@columbusga.org.