Revenue Division
(706) 225-4100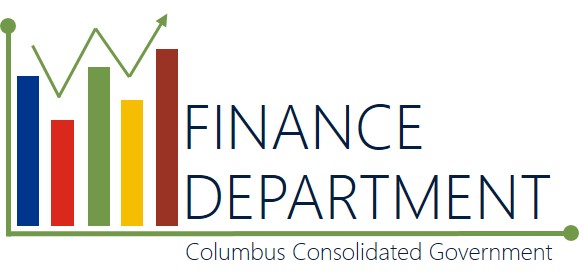 City Services Center
1st Floor
3111 Citizens Way
Columbus, GA 31907
FAX: (706) 225-3780 Googlemaps
Mission Statement
To provide overall professional and timely management of billing, collecting, depositing, and accounting for monies due and collected for the Columbus Consolidated Government.
Division Profile
The Revenue Division performs two primary functions. They are Occupational Tax and Collections. Occupational Tax is responsible for issuing licenses pertaining to business, and alcoholic beverages as well as collection, audits and enforcement of ordinances relative to various taxes such as gross receipts, excise taxes, insurance premium and franchise taxes. The collections function pertains to the collection and deposit of all monies received by Columbus Consolidated Government and billing and collection of numerous government services.
Revenue Management
The Revenue Division Manager reports directly to the Director of Finance, thus ensuring procurement techniques and strategies are consistent with stated management plans and directives of city officials and the director's office.
Collections
Collections is responsible for the overall collections of funds in various services areas, including ambulance fees, installment fines, street assessments, lot clearance, demolitions, damage to city property, landfill fees, bad check fees, hazardous material fees, indigent defense counsel, false alarm fees and accepting payments for METRA parking citations.
Occupational Tax
Occupational Tax Administration is responsible for the collection, audit and enforcement of ordinances relative to gross receipt tax, alcoholic beverages excise tax (mixed drinks and alcohol distributors), insurance premium tax, franchise tax, vehicle rental excise tax, and hotel/motel excise tax in addition to licensing all businesses within Muscogee County.

Mailing Address:
Revenue Division
PO Box 1397
Columbus, GA 31902

Business Licenses
»» Business License Renewals for 2021 have been extended to June 1, 2021. Click to read the full ordinance.
»» PROCEDURES FOR OBTAINING A BUSINESS LICENSE
A general business license is required of all businesses operating in Columbus, GA/Muscogee County.
Business licenses are not transferable.
Out-of-state businesses with no location or office in Georgia, doing business in Columbus, GA/Muscogee County are subject to the City of Columbus Occupation Tax.
Businesses located in Columbus, Ga/Muscogee County are required to obtain a Certificate of Occupancy from the Department of Inspections and Code.
»» BUSINESS LICENSE REQUEST/RENEWAL FORM
Sole Proprietorship, Partnership, or Corporation.
»» SAVE AFFIDAVIT verifying legal status (12-2012)
The (S.A.V.E.) Systematic Alien Verification for Entitlements program is an inter-governmental initiative designed to aid benefit-granting agencies in determining an applicant's immigration status, and thereby ensure that only entitled applicants receive federal, state, or local public benefits and licenses. For every public benefit a city or county issues to any person or entity, the city or county must receive a signed and sworn affidavit verifying the person's lawful presence in the United States. This requirement is mandated under Georgia Law O.C.G.A.§ 50-36-1.
»» E-VERIFY - Private Employer
The enactment of the Illegal Immigration Reform and Enforcement Act of 2011, H.B. 87, requires most every private employer needing a Georgia business license to register with and utilize the federal work authorization program, also known as E-Verify. Before any city or county issues any occupational tax certificate (also known as business licenses) or other licenses to a private employer, the employer must sign an affidavit stating that the employer is authorized to use E-Verify or is not required to use E-Verify. This requirement is mandatory. In order to comply with Georgia State Law, any employer of ten or more full time employees (full time means someone who works for you at least 35 hours per week) renewing or obtaining a business license/occupation tax certificate or similar license will have to complete and submit the enclosed E-Verify affidavit proving the employer's E-Verify registration number and attesting to its proper use. Please visit http://www.uscis.gov/ for E-Verify registration instructions. - Click Here to access the E-Verify Form

Alcoholic Beverage License
»» INFORMATION FOR ALCOHOLIC BEVERAGE LICENSE APPLICATION
»» SIGN & SURVEY AUTHORIZATION FOR NEW ALCOHOLIC BEVERAGE LICENSE
Alarm Registration
»» ALARM REGISTRATION APPLICATION
Pawnbrokers and Dealers in Second-hand Jewelry
»» APPLICATION TO OPERATE AS: PAWNBROKERS, DEALERS IN SECOND-HAND JEWELRY, PRECIOUS METALS AND GEMS

Occupation Tax Returns (OTR)