Accounting Division
(706) 225-4087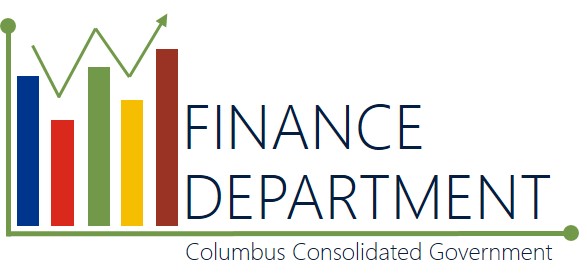 Government Center
5th Floor
100 10th Street
Columbus, GA 31901
FAX:(706) 225-4086 Googlemaps
Mission Statement
To maintain financial stability by providing financial services that include financial and capital asset reporting, payroll and accounts payable to our internal and external customers in a manner that accomplishes the overall mission of the Finance Department.
Division Profile
The Accounting Division of the Department of Finance is responsible for maintenance of the general ledger and all subsidiary ledgers; processing and recording all disbursements; verifying and recording all revenues; processing and recording capital assets and maintaining capital assets inventory; processing and recording all payroll transactions to include remittance of all withholdings and preparation and disbursement of W2's and 1099R's; preparation of basic financial statements and note disclosures, Management Discussion and Analysis and Statistical Section of the Annual Comprehensive Financial Report in compliance with standards established by the Governmental Accounting Standards Board (GASB), the Government Finance Officers Association (GFOA), and the legal requirements of the State of Georgia.
CCG Fiscal Year
The CCG fiscal year begins on July 1 and ends on the following June 30th. The Accounting Division Manager and the Accountants prepare the Annual Comprehensive Financial Report and submits the document to GFOA (Government Finance Officers Association) for evaluation for the Certificate of Achievement for Excellence in Financial Reporting by December 31st.
Our Goals
To provide accounting oversight and guidance to departments to ensure that generally accepted accounting principles, legal requirements, policies and procedures are consistently applied to maintain the integrity of the financial records and to fully meet reporting requirements.
Accounting Management
The Accounting Manager reports directly to the Director of Finance, thus ensuring financial resources are consistent with stated management plans and directives of city officials and the director's office.

Annual Comprehensive Financial Report
State law requires that every general-purpose local government publish within six months of the close of the fiscal year a complete set of audited financial statements. Responsibility for both the accuracy of the data and the thoroughness and fairness of presentation including all disclosures rests with the Consolidated Government.
All disclosures necessary to enable interested citizens to gain a reasonable understanding of the Consolidated Government's financial affairs have been included.