Muscogee County State Court
Division Two Judge Prather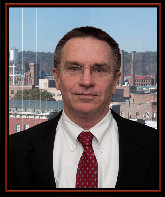 Chief Judge Andy Prather
Columbus, Georgia
OVERVIEW

The State Courts are presided over by two judges who are elected for a term of four years.

The Court tries both civil and criminal cases with a jury composed of up to twelve persons.

Criminal cases tried in this court are limited to misdemeanors and appeals from lower Courts by the State Constitution.

Civil cases have no monetary jurisdictional limit. State Court does not have jurisdiction over title to real property, domestic relations or equity.

Columbus Consolidated Government Center
100 Tenth Street l Columbus, Georgia l 31901- 2736
706.653.4000